Is Jimmy Dimora rolling over in his cell today? Or, lying behind bars in a California prison, does he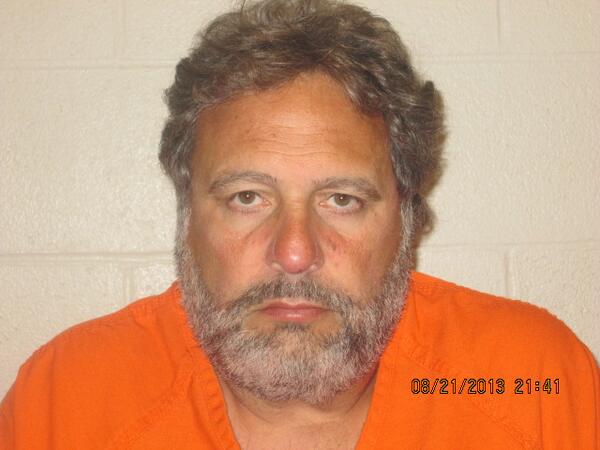 secretly feel vindicated that the Republicans are coming to Cleveland for their 2016 convention?
If you're excited the GOP chose us, there's lots of credit to go around today. Ed FitzGerald deserves some (
as Brent Larkin notes
). So do
Rob Portman
and Frank Jackson. A bipartisan effort convinced the Republicans to hold their coronation in Cleveland.
No one, of course, has thanked Dimora, the former Democratic chair turned disgraced crook. Nor do I expect Tim Hagan, the hotheaded liberal Democrat who made the convention center his last big-spending project, to get much thanks from the pro-RNC crowd.
But the Republicans' enormous convention wouldn't be coming here without Dimora and Hagan's controversial 2007 decision to raise the sales tax and build the convention center and Global Center. That big bet on the convention industry and visitor economy is the first step that made the RNC decision today possible.
Quicken Loans Arena will be the Republicans' main convention hall, but the Cleveland Convention Center will be the RNC's biggest supporting venue. More important is the cascade of development the project set off. No convention center means no hotel boom and no convention center hotel. Cleveland didn't have as many hotel rooms as Dallas, but by 2016, it'll have just enough.
Even the author of a
very critical piece about the convention center hotel
admitted as much today:
Well, fuck, now the subsidized Hilton hotel looks like a genius plan.
— Eric Sandy (@ericsandy) July 8, 2014
I'm remembering the argument that Chris Kennedy of MMPI, the convention center's developer,
made in a story I wrote five years ago
.
"If you look at cities that have enjoyed urban rebirth, they are almost all associated with tourism and hospitality," Kennedy said then. "Unless you introduce that element back into Cleveland, I don't believe any other strategy can be successful. Additionally, this strategy can turn a city around all by itself."
Exciting, if true. And we'll see. Cleveland is all-in with the visitor economy now.
Today's news isn't going to stop the debate about that, nor should it. One of the
great divides
of Cleveland politics is
about projects like this
-- big spending on attracting visitors, and on downtown in general.
The RNC is a lot like Dimora and Hagan's gamble on the convention center, or FitzGerald's double-down on a county-owned convention hotel. Cleveland will spend $55 million to $68 million to prepare for the convention, to attract visitor spending that can only be estimated, before or after --
$404 million?
or
$170 million? or even just $15 million?
The hype is beginning. Now let's start putting in perspective. Economic numbers are overblown and conv don't bring long-term eco impact.
— mark naymik (@marknaymik) July 8, 2014
Psst ... Cities. Mega-events don't pay ... New Report via @sandymaxey - http://t.co/39BJQ52vsZ … … … cc @Richard_Florida
— Richard Florida (@Richard_Florida) July 8, 2014
The boosters and skeptics, the optimists and pessimists, will fight on, just like the Republicans and Democrats will. Neither will be right all the time.
But sometimes events move the debate. Cleveland's improbable return to the national political convention circuit is a big win for the optimists' strategy.