Two stories to tell today, the 90th anniversary of women winning the right to vote. The first,
told by Gail Collins
of the
New York Times,
explains how the 19th Amendment squeaked through the Tennessee legislature in August 1920, thanks to 24-year-old lawmaker Harry Burn's advice from his mother.
The second story is Cleveland's, and it appears on the magazine's history back page,
The Terminal
, in our August issue.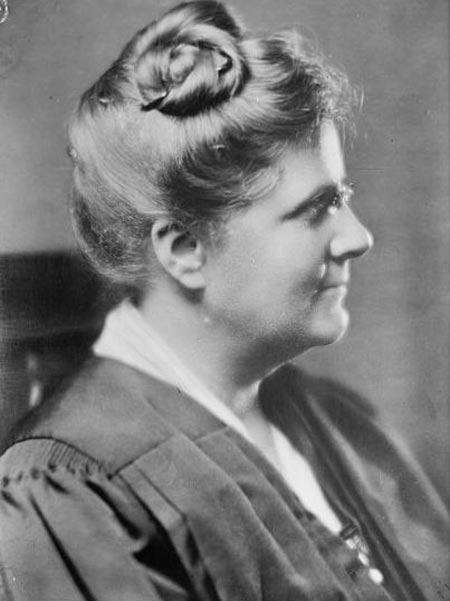 Florence Allen
, the young suffragist pictured at right and holding the "Votes For Women" flag in the photo above, realized that the
19th Amendment
implicitly gave women a second right besides voting: The right to hold office. So the day after the amendment was ratified, Allen announced she was running for judge.
Clevelanders voted her onto the county bench by a huge margin that November. Allen went on to become the nation's first female state supreme court justice and federal appeals court judge. A 1984 biography of her was entitled
First Lady of the Law.
To read about Cleveland suffragists' 1912 fight to win Ohio women the right to vote, pick up the August issue of
Cleveland Magazine
or
click here
.
Suffrage headquarters photo from the Library of Congress. Allen portrait from clevelandwomen.com.